Authentica collaborates with the world's best healthcare brands to strengthen connections with patients, clinicians, and employees. We leverage the power of story to engage, inform, motivate, and shift the perspective of your target audience.
With video as our primary vehicle, we create content for corporate, public relations, and brand marketing teams by uncovering unique stories and angles that engage audiences and inspire them to act. Clients love how easy we make the process, and that we're invested in their success.
Today, just about anyone can make a video. But creating content that stands out requires much more than just technical skills – it requires a deep understanding of the human condition and how we connect with each other. Our content is powerful because we leverage real people and authentic voices to drive our audience to act.
That's the power of story.
Our in-house creative, production and post-production keep costs lean and quality within our control.
Great ideas bring clients in, but service and partnership keep them coming back.
With backgrounds in broadcast journalism, documentary and branded content, our storytellers hook the audience and deliver results.
We're more than a video production company— our expertise spans marketing, branding and audience research.
With more than 180 awards from the world's top video and film festivals, there's always a handy paper weight around.
You market pharma, medical devices or biotech.
We know the complex healthcare environment and how to engage patients, HCPs and KOLs. The result? Award-winning, powerful stories that touch clinicians and patients alike.
You're a communications professional.
Bring us in and we'll become an extension of your team. We'll hit the ground running, manage deliverables, keep the budget in check and deliver on‐target video content that will make you the hero.
You're on an advertising or brand team.
As your new "in-house production team," we'll broaden your skill set with solid directing, dynamic motion graphics and superior editorial—helping you develop powerful content for any distribution channel.
Hire us and you'll gain an experienced production partner that truly adds value. We'll drive creative discovery and unearth the unique approach that will deliver your client's objectives.
We're industry experts when it comes to producing videos that move and evoke your audience. Whether you're sharing patient stories, sharing the latest product details, or prepping for a tradeshow, our team has the skills to bring your vision to life.
We offer free consultations to make sure we're the right match for your project goals.
Send us a message and let's get started.
We've got this down to a science, and we're here to guide you each step of the way.
With in-depth research, patient and healthcare provider pre-interviews, and exploration of current audience perceptions, we identify specific emotional triggers. Uncovering these triggers helps us find compelling story points and key insights that humanize both the patient and physician experience.
We select and optimize story beats for a solutions-orientated creative strategy. In this stage, we pinpoint and integrate key messages with emotion-evoking authenticity.
We partner with your medical, legal, and regulatory teams on proper language and accuracy. In this step we determine appropriate boundaries, project scope, and manage expectations from the start.
We conduct pre-interviews and then select the strongest contributors who can share a story that aligns with your company's message and objects, getting the tone and all the details just right.
After extensive planning and pre-production, we determine the key process milestones to ensure that content meets the strategic and emotion objectives of your project.
With over 30 years in the business, we've mastered our craft. Authentica specializes in corporate documentary, employee communications, and brand marketing in the world of healthcare and pharmaceuticals.
You can trust us to tell the story of your company, your products, and your patients.
Global brands have trusted Authentica Media to bring their stories to life for decades. We have the experience and ability to make your vision a reality.
You and your stories are in good hands.
A former aspiring music composer, pianist and audio engineer, Robin's artistic focus now drives the creative process for the 60+ projects we deliver every year. As our most seasoned producer, Robin adds vision and strategy to ensure each project hits the mark. But don't be fooled – under that responsible façade lies a former FM radio DJ whose band once battled Van Halen to play the high school dance.
Don't let her quaint Texas charm fool you. Beryt is our Emmy-winning secret weapon who ensures we'll get the real-deal authentic story from everyone she interviews on camera. A look at her ever-expanding Facebook network shows her love of people and their stories. In fact, she's always been a storyteller, starting back at age 10 producing segments for WXYZ-PDQ, her very own pretend radio station.
Holly keeps our team on the edge of their seats with her fresh ideas and obsession with details that she developed during her early career in broadcast television. When she's not crafting compelling stories or scouring for music that pulls at your heartstrings, you can usually find her singing show tunes at the top of her lungs while trying not to botch her sixth new recipe of the week.
Josh is Authentica's "Air Traffic Controller" and scheduler extraordinaire. After winning several Indianapolis 48 Hour Film Festivals, he decided to give his time-management skills a real challenge by making sure all of Authentica's planes run on time. When he's not keeping us all on our toes, he's plotting backpacking trips through the High Sierras or cheering on the Cardinals on with friends. 
Andrew enjoys setting graphics in motion almost as much as he enjoys your brand standards. He is the post-production department's Swiss army knife; wearing whatever hat is needed, from editorial to motion graphics design. His time off is spent taste-testing new craft beers, brushing cat hair off his upholstery and seeking inspiration from LA's many art museums.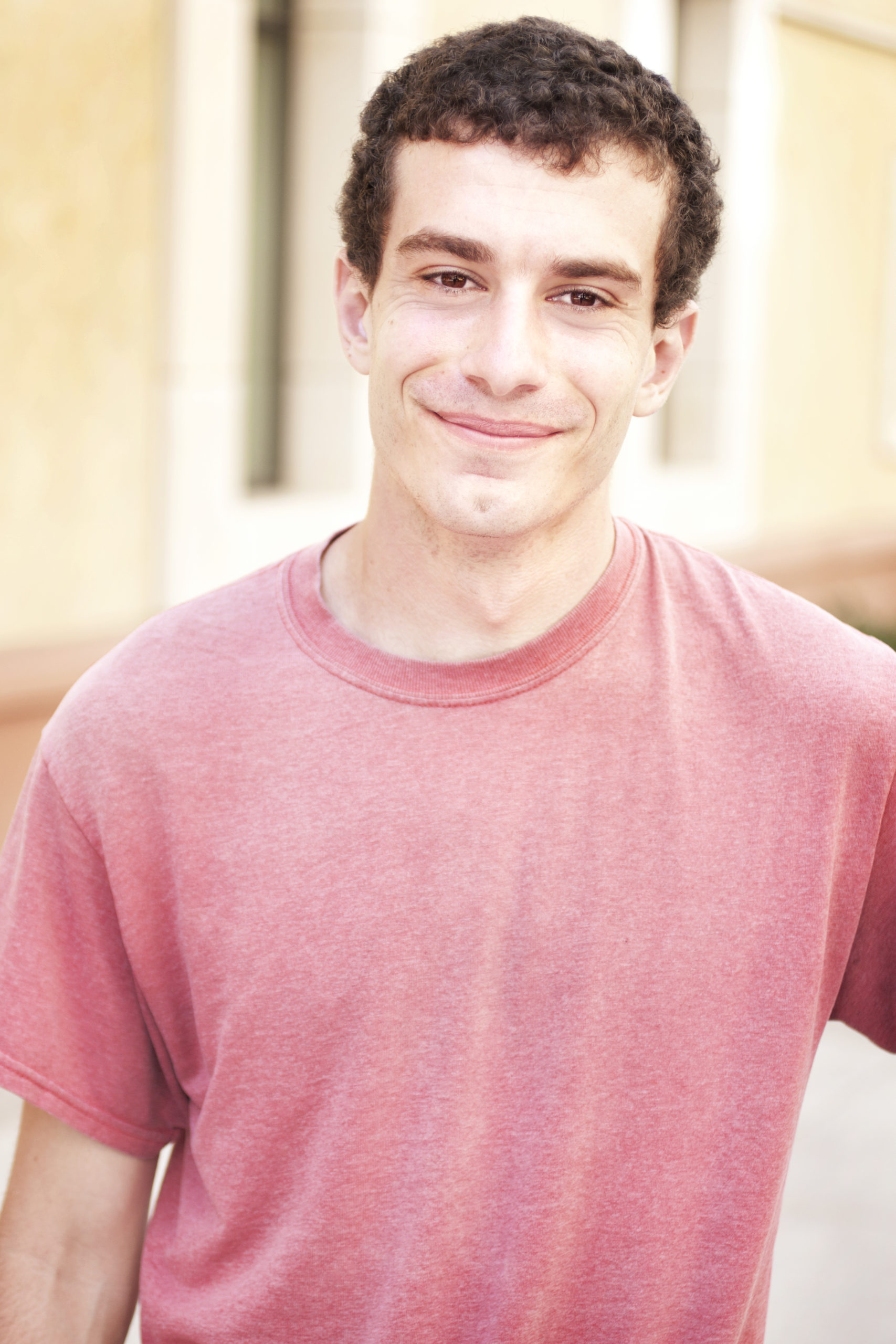 Ben keeps our post department running smoothly with the broad skill set he gained from directing and editing videos that have amassed millions of views online. In his spare time, he likes to cook his family's famous Dover Sole for his all-night movie marathons, but don't try and ask for the recipe; it's a secret!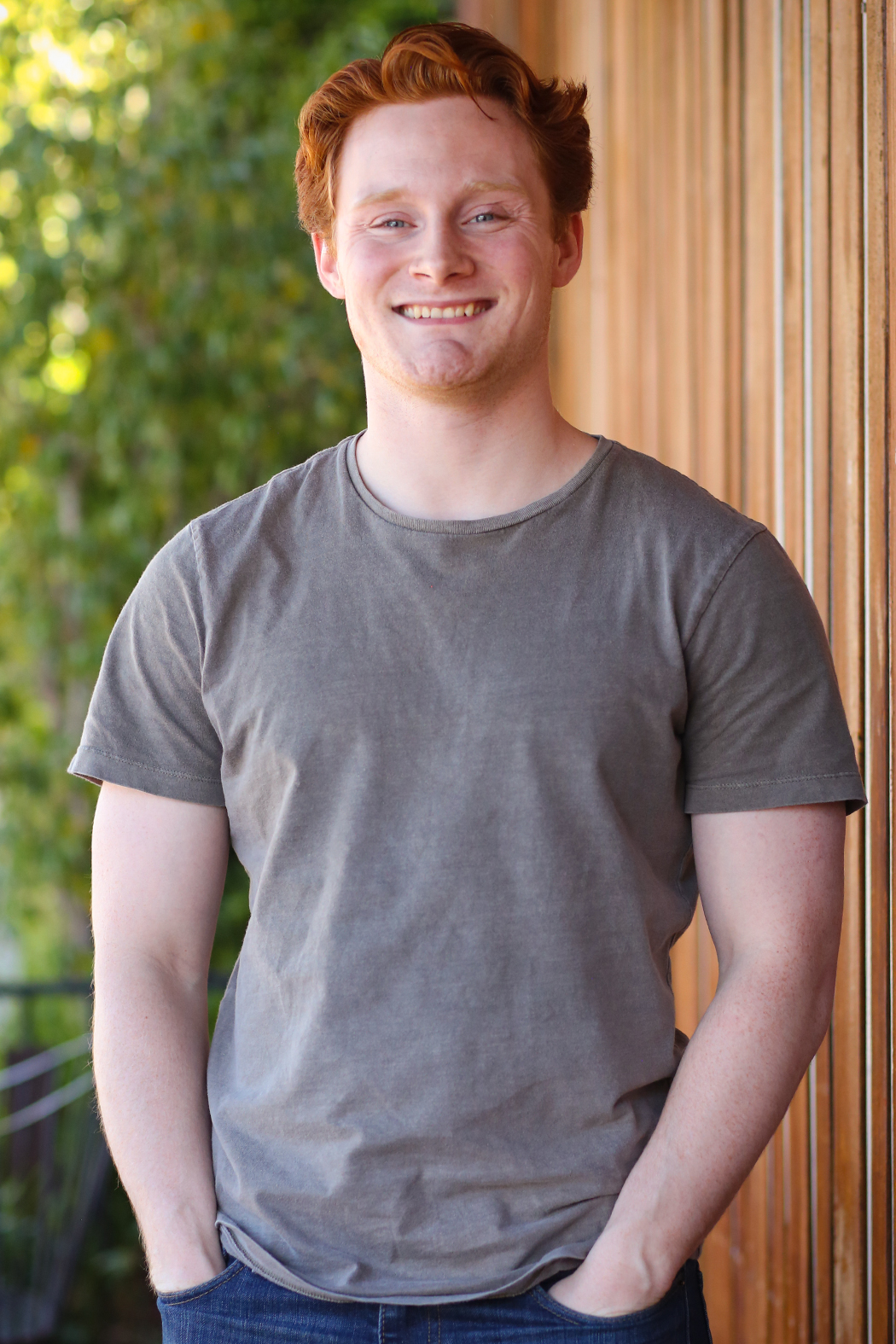 Cole is the Authentica post-production department's latest addition. A Seattle native, Cole has been editing videos since he started his own YouTube channel at the age of 9. When he's not splicing together Authentica's heart-warming stories or woefully sitting in LA traffic, you can find him at weddings and bat mitzvahs spinning records as a DJ in Southern California.
If you threw an editor, musician, sound mixer, MBA and a pinch of pepper into a pot, and stirred it for 20 years, you'd have Robert. His skills put the fine polish on everything we turn out, and his industry blog addiction keeps us at the leading edge of production technology. When he's not staring at a vectorscope, he's playing keys in a funk band or working on his next album.
Luke is our audio wizard who ensures that all of our projects are delivered sounding smooth as butter. Starting his career as a musician and recording/mixing engineer, Luke switched gears to post-production and has been our expert sound mixer ever since. He's a strong believer that audio can completely transform a video and takes great pride in making viewers' ears happy as they watch and listen to every Authentica creation.
Meg helps bring the Authentica brand to life as our website wordsmith and marketing magician. Her background in both B2B & B2C marketing and scientific research give her unique insight when writing about the latest and greatest in healthcare advancement. When she's not creating captivating content, Meg spends her time baking up a storm, rifling through antique stores, or cuddling her two cats.
Serena keeps our main office moving and our remote team connected with her calm demeanor and excellent event coordinating skills. Her background in sustainability keeps us accountable, and her taste in thrift store gems would impress even the most discerning shoppers. Serena is an alumnus of UC Davis with a B.S. in Sustainable Agriculture and Food Systems and aspires to change the world through sustainable growing practices.
Erick comes to us from the world of IT Consulting. His arsenal includes extensive knowledge of Web3 business solutions, AI research, and Human Behavioral Science.  When he's not consumed with protecting the Authentica team's online privacy and securing our information sharing systems, Erick can be found pushing the boundaries of "work from anywhere" with the latest cutting-edge gadgets.